The success of WoW Classic provides inspiration for Shadowlands designers
It has been nearly three months since Blizzard released the WoW Classic. All the game news that players have seen is almost all about WoW Classic. Maybe some players think that WoW Classic will completely replace World of Warcraft. In fact, Blizzard never gave up on the development of modern WoW. At BlizzCon 2019, Blizzard announced plans for a new expansion of World of Warcraft called "Shadowlands." As can be seen from the known content, the Shadowlands designers clearly draw on the successful experience from WoW Classic.
WoW Classic recreates the look of this most successful MMORPG 15 years ago, and World of Warcraft veteran designer Johnny Cash saw the necessary elements to make some of World of Warcraft's systems a success. He said that he was inspired by the social connections in WoW Classic, excellent task design and perfect social system to promote various connections and cooperation between players to achieve success.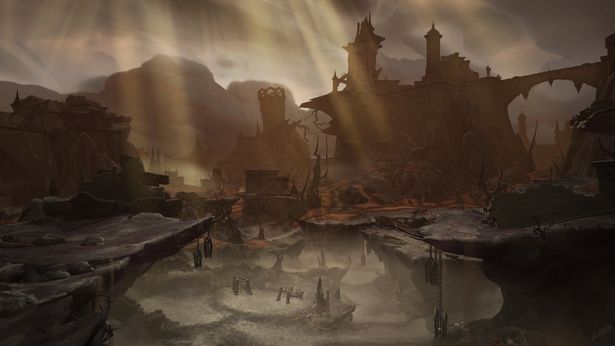 At BlizzCon's World of Warcraft press conference, Johnny Cash said that they have gained a wealth of information from people's face-to-face interactions without the constraints of the rules. "You can just get in front of everyone, click on the box, and run away. And yet you see this queue forming because everyone is being polite with each other. That social system—I'm going to help you out if you help Me out—that's resonant in Classic has shown us that you don't have to beat people over the head to get them to understand things. It's best when they talk to each other and help each other out. A little bit of complexity is OK , a little bit of friction is OK as long as you have a good social system to support that."
Cash also believes that one of the reasons that really makes players love World of Warcraft is the unique abilities in the game, they are not necessarily very useful, but in some special cases, they can make you feel satisfied. He uses the hunter's "Eyes of the Beast" Skill as an example: after using this skill, the player can fully control his pet in one minute, allowing the player to act from the pet's perspective. This skill is not particularly powerful, but it is very interesting. It allows you to jump around like a small animal or play with a partner. Some players will also use it as a detection skill. This is the charm of World of Warcraft.
This is also the designer's expectation for World of Warcraft: Shadowlands, which he hopes will become an immersive world, providing players with a more linear storytelling and gaming experience.