PLATFORM
PC
Buy Diablo 4 Starter Pack to be ready to jump right into the end game with the character of 50 level.
It can be tough to level up your character quickly, learn all of the new systems, and acquire suitable gear for further quests. With Mmowts, you can overcome this challenge and obtain a level 50 character after completing a Diablo 4 Starter Pack boost. Our players will get a lot of in-game currencies, account-wide Althars of Lilith completion and many more. Get started with Mmowts.
What You Will Get
Full Legendary gear with Legendary aspects;
Prepared character for the endgame;
Glyphs for the Paragon;
Properly allocated skill points, including Paragon points;
All of the loot and gold dropped during this service.
Additional Options
Chosen build;
Get 500-650 ilvl items;
Renown up to level 3;
Level 50 with upgraded Skill tree & Stats;
Unlocked normal Aspects in Codex of Power for your Build;
Chances to get Legendary and Unique items;
Currencies during the boost;
Campaign completion.
HOW IT WORKS
We form a priority list based on the execution speed and time when the order was placed;
We will contact you in the live chat or via email. Ask any questions;
The booster will pilot your character, or you will join his team yourself in self-play;
We'll notify you about your order completion;
Enjoy the results! And don't forget to rate our services on Trustpilot.
If you still have some questions or want unique options, please text us! Even at 3:00 AM :) We're 24/7 online!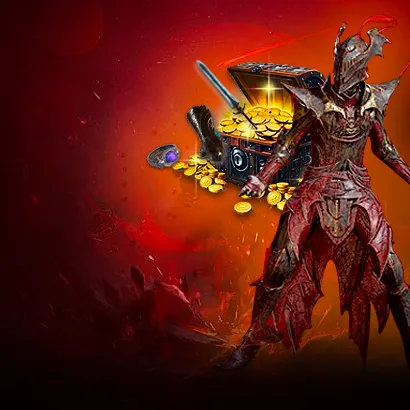 BUILD SERVICE
Barbarian
Sorceress
Druid
Rogue
Necromancer
CHOOSE ENDGAME BUILD
Rend Barbarian
Hammer of the Ancients
Whirlwind Barbarian
Firewall Sorcerer
Ice Shards Sorcerer
Arc Lash Sorcerer
Charged Bolts Sorcerer
Shred Druid
Tornado Druid
Pulverize Druid
Penetrating Shot Rogue
Twisting Blades Rogue
Death Trap Rogue
Flurry Rogue
Bone Spirit
Bone Spear
Blood Surge / Blood Lance
Summoner Build
Sever Shadowmancer