PLATFORM
PC
Buy Strongholds boost and get valuable rewards and additionally, a safe zone for trading.
Strongholds are areas in the game left in ruins following Malthael's destruction of humanity. Over time, these camps have become inhabited by foul creatures and bandits. By grinding these, you will obtain Renown reputation, valuables and materials, and gold. After the victory, the Stronghold become a safe zone with lower prices than in other shopping cities.
What You Will Get
Unlocking all Strongholds;
Access to Hidden Altars of Lilith;
Renown Reputation (100 for each Stronghold);
Items and gold received during the boost.
Requirements
You need to have a completed campaign to unlock all the Strongholds.
HOW IT WORKS
We form priority list based on chosen execution speed & time;
We will contact you in the live chat or via email. Ask any questions;
The booster will pilot your character;
We will notify you about Altars of Lilith boost completion;
Enjoy the results! And don't forget to rate our services on Trustpilot.
If you still have some questions or want unique options, please text us! Even at 3:00 AM :) We're 24/7 online!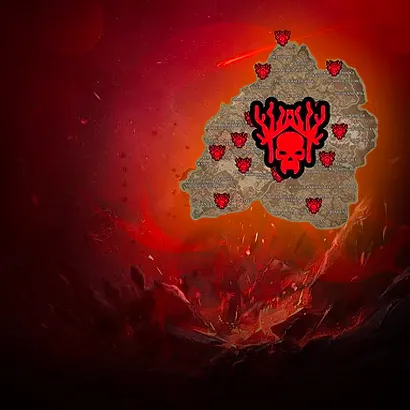 CHOOSE
All zones +$0.00
Specific zones