PLATFORM
PC
With each level, you will become more powerful, unlock additional abilities and content. In fact, the game just starts at level cap, and the faster you will get it, the more powerful your character will be.
So, that is why 60 level is very important in New World:
190 attribute points for your character;
access to high-level gear, loot, and all dungeons;
ability to participate in Invasions and Outpost Rush;
all bag, Earring, and Ring slots;
tier 5 campfire;
ability to purchase 3 houses for fast travel.
For ordering the full entire 1-60 range of Leveling, you will get at least 5.000 guaranteed Coins as a Bonus!
WHAT YOU WILL GET
the character of the desired level in New World;
weapon progression;
some Coins obtained during leveling;
attribute points;
access to different abilities and content;
at least 400 gear score on 60 lvl;
Azoth Staff! Its level depends on chosen level range.
START AND COMPLETION TIME
your order will be started in the first 12 hours after the purchase;
completion time of 1-60 Boost is 12 days for Normal mode and just 6 days for the Extra Fast option!

NOTE:

all information is based on the beta version of New World. Start and completion times could be changed after the official release.
HOW IT WORKS
Place an order;
We'll contact you in the live chat or by email. All details would be clarified with you and the start time of the order would be confirmed;
We'll find you a booster who fits in your schedule the best;
Demand a stream of your boost, if needed;
We're using VPN and virtual PC for each order - also no cheats, bots, or scripts. Everything is done by hand;
Enjoy the results! And don't forget to rate our services on MMOWTS.
If you still have some questions or want some unusual options for your leveling - feel free to text us! Even at 3:00 AM :) We're 24/7 online!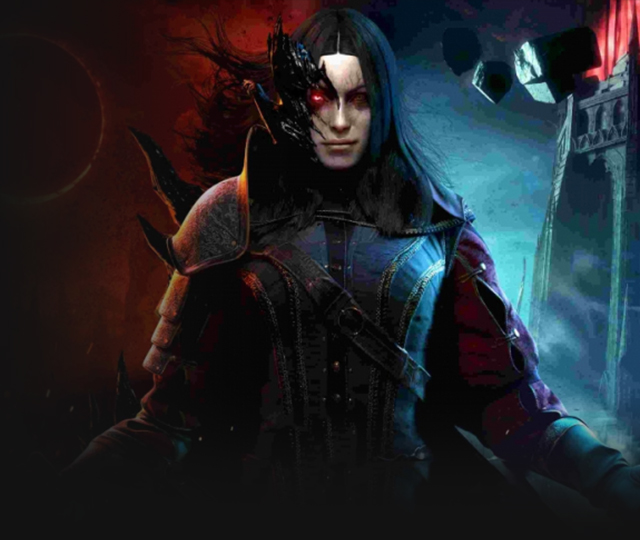 FACTION SELECTION
Don't choose any
Don't choose any
Marauders
Covenant
Syndicate
What is New World?
New World is an MMORPG to be released at the end of August 2021, and the developer is Amazon Game Studios. It is worth noting that the game was originally scheduled to be released in May 2020, but it has been delayed until now due to development schedule issues. The story in the game takes place in the mid-17th century, and the player's role needs to be colonized on a fictional continent. Unlike common MMORPGs such as World of Warcraft, players do not need to pay a monthly subscription fee for the game, because the game will be using a buy-to-play business model.
According to the developer's introduction, New World uses a fast-paced action-focused combat system, which is inspired by the well-known Dark Souls series. Player characters, weapons, and everything has collisions in the game world and requires actual contact to do damage. There are still cooldowns and abilities to trigger, but it's within that simulated physical space rather than simply targeting a character.
Why you should buy New World Boosting at MMOWTS?
In the game, the player can control the actions of the character from the first-person or third-person perspective. At the beginning of the game, the player's character will arrive at a beach. The initial level of the character is level 1. You need to obtain XP in various ways to increase the level. The character's maximum obtainable experience level is 60.
Like most MMORPGs currently on the market, an increase in level can provide a lot of help for your adventure. Each character has 5 attribute skills - Constitution, Focus, Intelligence, Strength, and Dexterity. In addition, the player's character also levels up weapon and trade skills. The trade skills are divided into the three categories of Crafting, Refining, and Gathering.
In order to allow players to reach level 60 in a shorter time, our professional team provides fast and safe boosting service. All operations in this process are done manually by top players and will not be recognized as cheating or bot, which can ensure your account security.
MMOWTS is a professional third-party game service provider that quickly attracted a large number of loyal users with its rich experience and satisfactory service quality. Buying New World Boosting at MMOWTS has the following advantages:
Cheap: Low price is its biggest advantage, and it is also the reason why many customers buy back in MMOWTS. The price of New World Boosting on MMOWTS is lower than the market price.
Fast: The fast delivery speed of the website is also commendable. The staff on the site take turns working online all day to ensure that all orders are completed within 15 minutes!
Security: All New World Boosting on MMOWTS are 100% safe, and MMOWTS has the safest online payment system, so you don't have to worry about information leakage.