Genshin Impact: Zhongli Finally Gets Buffs
Among the many playable heroes of Genshin Impact, Zhongli can be said to be the most controversial, because before he appeared, many players had extremely high expectations of him, but with his performance in the game, many fans think that his move and skills are not outstanding, especially when compared with other 5-star characters, he is more mediocre. Because of the outcry from fans, Mihoyo finally announced that they would make adjustments to Zhongli.
As a Geo character who uses a Claymore, Zhongli seems to be built into a perfect tank. But the reality is always not as perfect as imagined. Gradually, players find that he is much inferior to the five-star characters like Tartaglia and Diluc. This fact was unacceptable to fans, so Mihoyo also realized that it could not bring players an interesting gaming experience, so they finally decided to adjust.
Zhongli's buffs
Mihoyo gave a general description of Zhongli's buffs, including Talents like Dominance of Earth. Once these buffs are added, both Zhongli's Normal ATK and Charged ATK will be increased. In addition, the damage dealt when he uses certain skills will also be buffed, such as Dominus Lapis. These DPS increases directly correspond to Zhongli's maximum HP, which also means that he will eventually develop and grow in the tank role.
AFTER BEFORE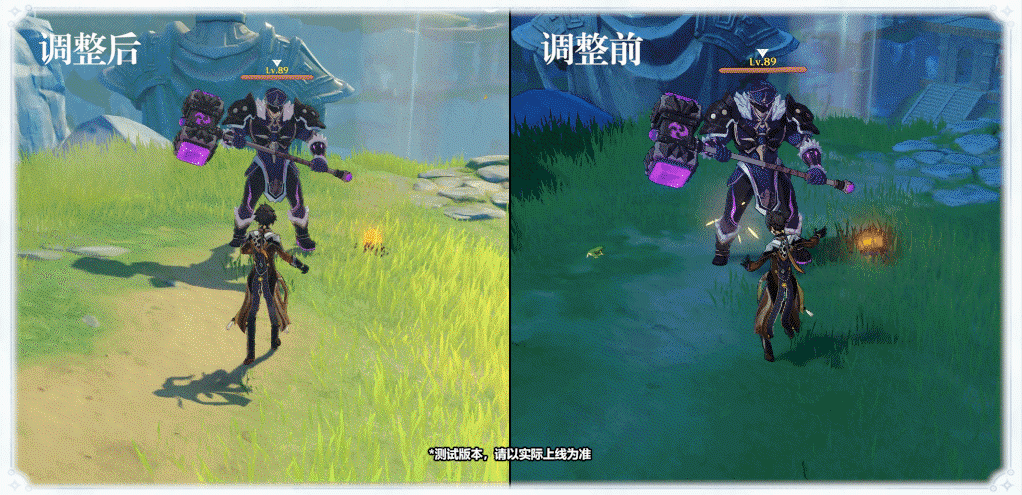 Other heroes will also get changes
Characters like Zhongli and Noelle that can summon Geo shields will get improved on Physical and Elemental damage absorption. Zhongli's buffs will not be fully implemented in Genshin Impact for the time being, because the focus of the 1.2 update is not on him, but in the future, Zhongli will definitely become stronger.
With the launch of the 1.2 update, players will also focus on new regions on the map and the upcoming new hero - Albedo.
So, even if Zhongli is still not so powerful, you can still continue to enjoy the new content brought by the game!
The new content will also bring new challenges. Now is the time to be fully prepared to meet them. If necessary, you can choose to come to MMOWTS to buy Genshin Impact Accounts with the weapons or heroes you need. As the game develops, MMOWTS will also list more Genshin Impact Accounts with items in-game. You can continue to pay attention to MMOWTS, maybe there are things you need.