WOW TBC Classic: Fastest Ways To Reach Max Level(LVL 70)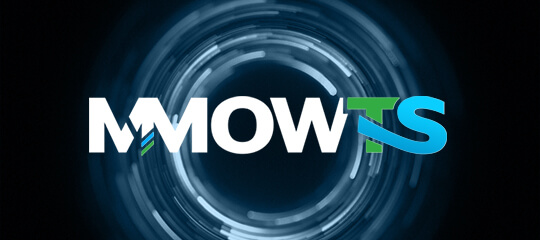 With the coming of The Burning Crusade, more levels will appear, but it is still possible to reach level 70 quickly.
Normally, when you start to expand, the idea is very simple. Go through the big portal and complete all quests. When the job is completed, you will reach the max level. But for TBC, trying something different may give you a different gaming experience. We will provide some optimization ways, and they seem to be very popular.
Hit LVL 70 in TBC with quests
It is very simple, from zone to zone, accept and complete all quests on the way.
Alliance 60-70 TBC Classic Leveling Guide
Horde 60-70 TBC Classic Leveling Guide
Dungeon farming for reputation
In TBC, reputation is important before you reach level 70. All the leveling dungeons have a faction associated with them, all of which require you to be revered or exalted to obtain specific rewards or attunements.
In addition, in TBC Classic, another thing is the group, most of them are groups of five farming dungeons, not to reach the reputation cap through each dungeon.
After some tests on the TBC beta, you can get close to each dungeon faction before reaching 60.
Dungeon order guide:
* Hellfire Ramparts x 1 for the quest and entry into Blood Furnace
* Blood Furnace until you hit 61 and honored with Thrallmar (H) or Honor Hold (A)
* Next head to Slave Pens, we'll be staying here till 64/65 (you'll go past honored with Cenarion Expedition)
* Once you're done move to Mana Tombs till 65/66
* Sethekk Halls till 68> now we want to move into the Karazhan Attunement
* Old Hillsbrad> Sethekk Halls> Shadow Labyrinth
* The Steamvaults till you're revered with Cenarion Expedition
Now, you have reached level 70.
Great addons for leveling
We have listed some of the necessary plug-in options for upgrading in TBC Classic:
Questie: It is a must-have for TBC
Atlas Loot: This is a great way to check the loot before entering the dungeon.
Atlas: It has loads of many maps
Autionator: You will get a lot of items in your inventory, so it would be a good thing to have an alt ready in a major city to sell it all of.
GatgerMate2: It can track nodes on the map to make farming easier.
TomTom: Add coordinates to your map, it will be very helpful.
In general, the play solo allows you to reach level 70 as fast as possible, but if you have a group of 5 people, the dungeon mode may be faster.
At the time when TBC Classic is coming, TBC Classic Gold is also very popular, but because of the large demand, it is also very important to find a website that provides safe and cheap TBC Classic Gold.
As a legit website, MMOWTS not only provides safe TBC Classic Gold, but also guarantees fast delivery. You will receive your Gold within 30 minutes after buy TBC Classic Gold, which will undoubtedly greatly enhance your gaming experience.