You Can Now Sit Anywhere With Villagers In Animal Crossing New Horizons
Since the release of Animal Crossing New Horizons, it has become one of the most popular games, but it is not perfect. Fans hope that more new features will be added to the game in the future.
Fortunately, Nintendo has been very active in adopting the opinions of fans, so the latest free upgrade brings fans the new features they have been waiting for, including the ability to sit down anywhere on the island.
This guide will show you how to sit wherever you like.
Although we have already had the ability to sit on a chair or stool, we still want the ability to sit on the ground. Finally, the latest free update made our wish come true. We can sit by the river or under the shade of oak trees with the villagers.
How to sit down anywhere?
First, you need to go to the Nook Miles machine in the Resident Services Building on the island.
When you get there, scroll down the list and find Hip Reaction Collection, you need to spend 2700 Nook Miles Tickets to buy it.
After you get the Hip Reaction Collection, open up your reactions menu, find Sit reaction, assign it to your Reaction Wheel, and then find a villager you want to sit next to and activate it. At this time, you can sit down beside the villagers! Imagine at the setting sun, sitting side by side with your favorite villagers by the river and watching the sunset. Isn't this the most pleasant time?
Thanks for Nintendo, adding fun features for us again! If you don't have enough ACNH Nook MileS Tickets, you can come to MMOWTS to buy it immediately. I bet fans can't wait to get that reaction!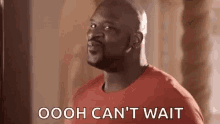 MMOWTS also offers cheap ACNH Bells, because buying now, you will enjoy a 60% discount, which is a very good deal for you.