Square Enix Revealed To Add Patch 5.2 To Final Fantasy XIV Shadowbringers In February, 2020
Following the latest expansion Shadowbringers, its second major update has finally determined to Final Fantasy XIV, Patch 5.1, introducing a series of new content. Here is what we could get part of information of the upcoming patch from Naoki Yoshida, the director of Final Fantasy XIV.
However, before its release, Final Fantasy XIV plans to release Patch 5.18 on December 24, removing the Eden raid's weekly restrictions, allowing you to get all the loot you want. What's more, you can also buy the Deepshadow Solvent with Manufactured coins, which is a currency in the game. And you can level up your character during the process.
In celebration of the upcoming Christmas holiday, Square Enix has postponed the release of Patch 5.2 until mid-February 2020, naming it as Echoes of a Fallen Star, including a bevy of new content and modifications to some of the formulas.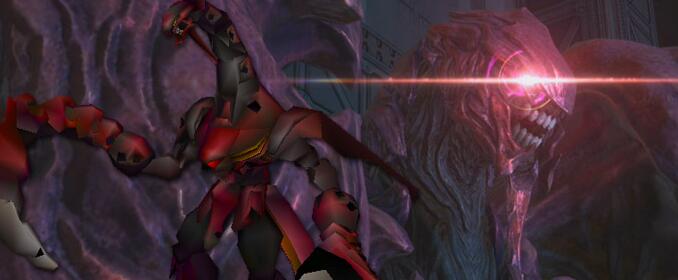 New Story Content
New Dungeon "Anamnesis Anyder"
They have made the commitment that there will be a dungeon added with every patch
Qitari Gathering Beast Tribe in Rak'tika Greatwood
New Chronicles of a New Era Quests "The Sorrow of Werlyt"
New Trial "The Ruby Weapon"
New Extreme Trial "The Ruby Weapon (Extreme)"
New Raid "Eden's Verse"
New Savage Raid "Eden"s Verse (Savage)"
New Upgradeable Equipment Series of Quests Begins (Eureka 2.0?)
Focused on Bozja Citadel, home of the Hrothgar
Job Adjustments
PVP Adjustments
Ishgard Restoration Updates
High-end content will start to roll out
Diadem is being redesigned exclusively for gatherers at level 10 and items are used to restore Ishgard and their own scrips
Expert Recipes and New Collectible Items
Kupo Fortune: Scratch-off Tickets after contributing a certain number of items to gain rewards
Ranking System per week for both Gatherers and Crafters
Gain Special Titles, Achievements and Rewards
Additional changes to Crafting
New Actions
New feature to estimate effects of your next action
Easier to desynth stacked items
Party Requirements for Company Crafting Removed (Finally)
Fishing Updates
New Open Fishing content exclusive to Fishers
Board a ship and fish at high seas
Adjustment to Ability Level Requirements
Tugging Animations Easier to Distinguish
All-Purpose Lure Added
Skysteel Tools
Primary Tools that can be upgraded in future patches
Materia
You no longer will lose a weapon when crafting materia
Any crafter can meld/affix materia to gear provided they meet the level requirement
Miscellaneous
New Allagan Tomestones
Additional New Game+ Chapters
Rank Increase for Free Companies
New Leap of Faith Courses
Fellowships can be viewed in the Companion App
Umbrellas
Surely, the above is not the entire content of Patch 5.2, and even some of these may be adjusted according to the later development if it does not run smoothly as expected.
Everyone is looking forward to Patch 5.2, take it easy, it will come in February.
In order to play Final Fantasy XIV, you need to use Final Fantasy XIV Gil as an investment, and the best place to buy FFXIV Gil is MMOWTS, because it is safe enough to always provide you with the in-game currency you need, come and get what you need, you will always not regret your choice.