Genshin Impact: All About The Backbone Of A Fire Team - Venti
As a Genshin Impact player, you must know Venti, he can be called one of the best characters in the game. He is also called "tone-deaf bard" by Paimon.
Our previous article also mentioned that he can offer support for crowd control in a fire team.
How to get Venti?
Of course through the Wish system. As a 5-star hero, Venti is of course difficult to obtain. When Wish on the Ballad in Goblets banner, you have a 0.6% chance to unlock a 5-star hero like Venti.
So before Mihoyo changes pull rates, all we can do is praying that we can get what we want.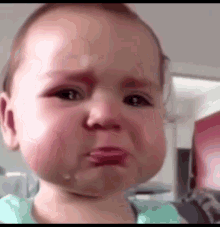 About Venti
Venti is an archer and a user of the Anemo element, which means he has both ranged attack and wind-based skills.
Skyward Sonnet can cast enemies into the air, and can also create wind currents to let Venti or other team members glide on, which is amazing! This is the fastest way to reach peaks.
His Elemental Burst is "Wind's Grand Ode", which can suck enemies into the vortex and deal huge damage to them.
We can say that Venti is one of the best characters and a powerful support character. Therefore, the builds of him should be based on this consideration. For him, you should pay attention to ATK and ATK% data first, followed by Elemental Damage.
Best Artifacts
The best artifacts for him are with the Instructor title, so Viridescent Venerer is the greatest artifact that can be equipped on him.
Beast Weapons
As mentioned at the beginning, Venti is an archer, so you should find a perfect bow for him. The Favonius Warbow is by far the best weapon. This weapon is also very rare, you can get this bow by beating Stormterror in the main story. This bow can enhance Venti's attack while bringing him Energy Recharge. In other words, the orbs collected by Venti allow him to perform Elemental Burst more frequently.
With these great character builds, Venti can play a huge role in the team. His Anemo ability and powerful ranged attacks can control monsters well and dish out AOE damage to them. If you are already got him, then it's great.
If you have been trying on the way to get Venti, then I suggest you buy Genshin Impact Accounts with Venti directly. Because this is almost the most time-saving and most cost-effective way. Because it is too difficult to get what you want from a game with a pull rate of 0.6%, it is better to go directly to MMOWTS to buy it.
If you already own Venti, please don't show off to me.