Genshin Impact Guide: All About Unreconciled Stars Event
On November 11th, Genshin Impact just released the 1.1 update. On November 16th, the Unreconciled Stars event is officially launched. This event will last until early December, and the rewards are also very generous. In other words, during this period of time, you have a chance to get Crown of Sagehood and Fischl - a 4-star hero.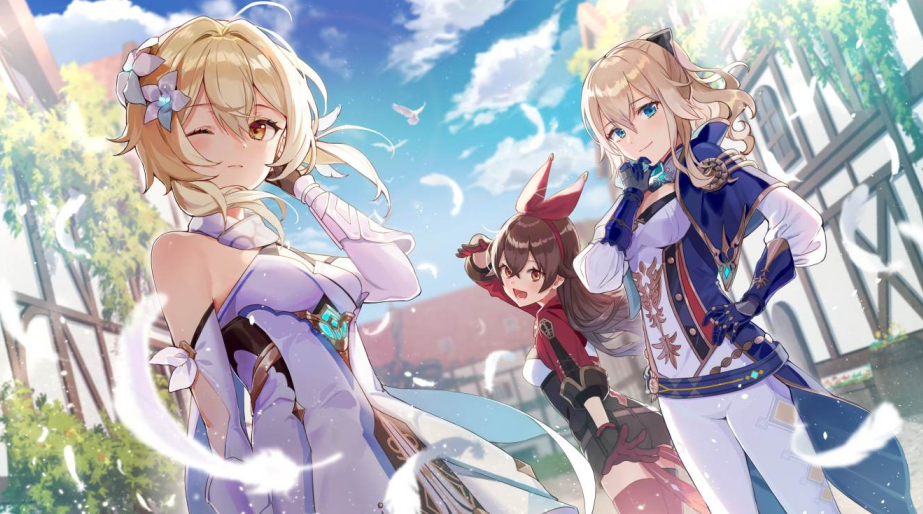 About Unreconciled Stars Event
It contains an in-game event - a mysterious sleep-inducing meteorite event. These foreign objects seem to make the Teyvat people fall into deep slumbers. As the crisis develops, your task is to help collect samples and wake up the locals. You can collect the Fading Star's Might and Fading Star's Essence through this event, and then you can use them to redeem rewards from the Event Shop.
Rewards
The Event shop is worthy of your attention, because it provides the first available Crown of Sagehood in the game. It can make every Talent in Genshin Impact reach the highest level, so once you get it, you can maximize the Talents of your hero.
In addition to the Crown of Sagehood, you can also redeem your Essence and Might in exchange for various Ascension and upgrade materials, and you can also participate in the Prinzessin's Pact challenges. After completion, you will be able to get Fischl for free. Although she is only a four-star character, she is awesome, she is considered the best support, and she is even placed in the S-Tier! This shows that her ability should not be underestimated.
Three Phases
Unreconciled Stars will develop in three stages:
Unknown Star: November 16
Star of Deceitful Dreams: November 18
Star of Destiny: November 23
Each of these three stages will bring three new World Quests as part of the Meteoric Wave. After all these quests are completed, you will get Fading Star's Might and Essence, Primogems, and Mora.
Before unlocking each phase, you need to complete a brief mission from the Adventurer's Guild.
How to participate in Unreconciled Stars Event
First, your Adventure Rank needs to reach 20. Then find Katheryne of the Adventurer Guild in Mondstadt. Complete the Unknown Stars quest, and then you will be able to access Unknown Stars-Overture! And you can also navigate to the impact site of the meteorite fragments, which is the focus of Unreconciled Stars. You need to track these meteorites in time and complete the quests of Unreconciled Stars. Phase one is characterized by two consecutive days of new regional quests, you will become busy then!
For more 5-star heroes and weapons, you can come to MMOWTS to have a look.
MMOWTS has launched many packs. A Genshin Impact Account contains two popular heroes or a 5-star hero and a 5-star weapon, and even multiple 5-star heroes. There are many options for you. How sweet it is!