Genshin Impact Guide: The Best Sayu Build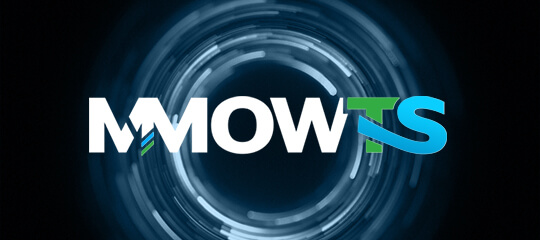 In Genshin Impact, Sayu is now attracting fans' attention. Many people want to turn this shy ninja into an Anemo powerhouse or a potent healer, depending on what you need. She doesn't shatter the competition like Ayaka, but Sayu has a strong ability to chain Elemental Reactions on the battlefield. So MMOWTS will introduce all the information about Sayu.
Sayu DPS
Sayu has good Elemental DPS potential, but like some other four-star characters, she also has healing options. In any case, the best option is to build Sayu's attack, not only to use the damage potential, but also uses the Element Absorption effect triggered by her skills.
Sayu's greatest assets are her Skill and Burst, and you can build her to enhance any of them.
The Best Weapons
If you want to maximize the Elemental Absorption effect, then Wolf's Gravestone claymore is perfect. Its secondary stat will increase the wielder's attack, and special skills will increase by 20%. Elemental Absorption draws power from the user's damage, which gives Sayu more valuable support potential when using Fuuin Dash, and gives Muji-Muji Daruma better healing ability.
If you want to focus on Sayu's Burst, then choose Skyward Pride. This one increases all damage by 8-12%, but also increases Energy Recharge, which means that Sayu can summon Muji-Muji Daruma more frequently, either heal the members or deal Anemo damage to surrounding enemies.
The Beat Artifacts
If you are inclined towards healing, then the Maiden Beloved artifact is suitable:
* 2 pieces: Healing effectiveness +15
* 4 pieces: Using an Elemental Skill or Burst increase healing received by all teammates by 20% for 10s
If you are inclined to DPS, then you should focus on improving her attack and elemental power. These artifacts can be considered.
Viridescent Venerer
* 2 pieces: Anemo damage +15%
* 4 pieces: Increase Swirl damage by 60%. Decrease opponent's Elemental resistance to the element infused in the Swirl by 40% for 10s.
Noblesse Oblige
* 2 piece: Elemental Burst damage +20%
* 4 pieces: Using an Elemental Burst increases all teammates' attacks by 20% for 12s. The effect cannot stack.
The beat Sayu party comp
Because Sayu's skill can make her mobile, a good team can deal a wide range of Elemental damage. Some possible options include:
Yoimiya, Xiangling, Mona, Xingqiu, Fischl, Razor, Chongyun
Although Sayu is not a 5-star hero, she still captured many fans. If you still want to form a good team for her, then it's good to have Yoimiya, but Yoimiya is a 5-star hero, it's not easy to get her in the game, you can choose to buy Genshin Impact Accounts with her.