Best D2R Ladder Barbarian Builds - Zoo Keeper Barbarian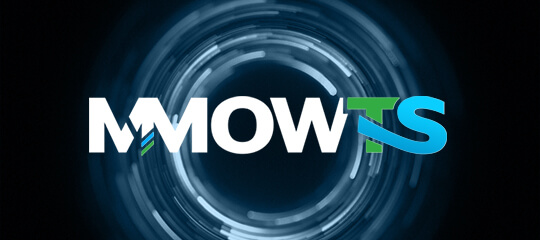 For most Diablo 2 Resurrected players, the Necromancer is the best choice for a summoner character. Recently, a user with ID Firemoth5556 on Reddit shared another idea with D2R players - Summoner Barbarian. This means you'll be giving up all of the Barbarian's advantages in melee combat in favor of various supports for your summons. Of course, you will also be more secure as a result.
According to Firemoth5556, his build is now 80% complete, and some parts still need to be replaced. But now his summoner Barb has initially demonstrated the power of the build. His summoned army includes 5 spirit wolves, 3 dire wolves, 1 griz, 1 iron golem, 1 carrion vine, 1 spirit of Barbs.
Although there is no synergy between Barb and summons, under the action of Warcries, the attributes of all summons will be greatly enhanced. Not only that, but mercenaries wearing aura items also play a big role in this build. With the blessing of multiple auras, they become a devastating army, allowing Barb to pass Normal and Nightmare difficulty easily and safely. Yes, when you reach Hell difficulty, you will find that the speed of killing monsters starts to decrease. But it doesn't matter, at least you've got the pass for the first two difficulties. And as you continue to wear better D2R Ladder Items, you can further improve the stats of your summons, allowing you to fight enemies on Hell difficulty.
Required Items
1. Beast
Summoner Barb's core weapon, this Runeword not only enables you to use Level 13 Summon Grizzly, but also provides Level 9 Fanaticism Aura for you and your troops. Both attack speed and higher damage are very useful, so collect the required runes as soon as possible: Ber, Tir, Um, Mal, Lum. NAGA is recommended as the Weapon base, it's a very good weapon for Barbarian that offers fast attack speed.
2. Wolfhowl
This is a very nice helmet that not only gives you higher stats, but also provides +3 To Warcries. Be aware that the higher your Warcries level, the stronger the buff it gives to summons. In addition, you will also get Level 15 Summon Dire Wolf when wearing this helmet, these three powerful dire wolves are an indispensable force in your troops.
3.Stone
Your best body armor is Stone Runeword. You gain a ton of resistances while wearing this armor, and there will be two new additions to your minion army - Molten Boulder and Clay Golem. Although they don't do a lot of damage, they can still grab the attention of your enemies and make you safer. Considering the difficulty of making this Runeword early in the game, you can start with Duress as an alternative.
4.Crescent Moon
Another D2R Ladder Runeword worth making, offering Level 18 Summon Spirit Wolf. Not only that, you have a 10% chance to cast Level 17 Chain Lightning every time you attack with this weapon equipped, which is one of the most effective means of attack. If you find it too difficult to get all the runes you need, you can prioritize Death, a weapon that grants you Level 22 Blood Golem abilities, but with low damage.
5.Bramble
This is for your Mercenaries. There are two traits you need: Level 15-21 Thorns Aura and Level 13 Spirit of Barbs. Thorns Aura not only prolongs the survive time of your summons, but also returns a lot of damage. Spirit of Barbs functions similarly to Thorns Aura, but not the same. It's a summon that can stacks these two damage returns and kill all enemies quickly.
That's it for the main guide and must-have items for Zoo Keeper Barbarian, if you want to create a new character in Diablo 2 Resurrected Ladder for a more relaxed gaming experience, I suggest you give it a try. There may be other players who have tried summoner Barb, but definitely not this combination, so this is a 100% new build.